Sublimation is a process that allows for the transfer of high quality digital graphics into polyester based fabrics.  It is not just another form of placing logos, graphics, names, or numbers onto products.  Sublimation allows for designs to be embedded deeply in the material's fibres leaving a product the feels like nothing is actually printed on it.
Sublimation allows for customers to create vibrant visually appealing garments that not only look great, but feel fantastic and perform extremely well.  The ability to design the entire garment from top to bottom gives customers a chance to stand out from the crowd.  The process is simple, but the end result is a stunning product.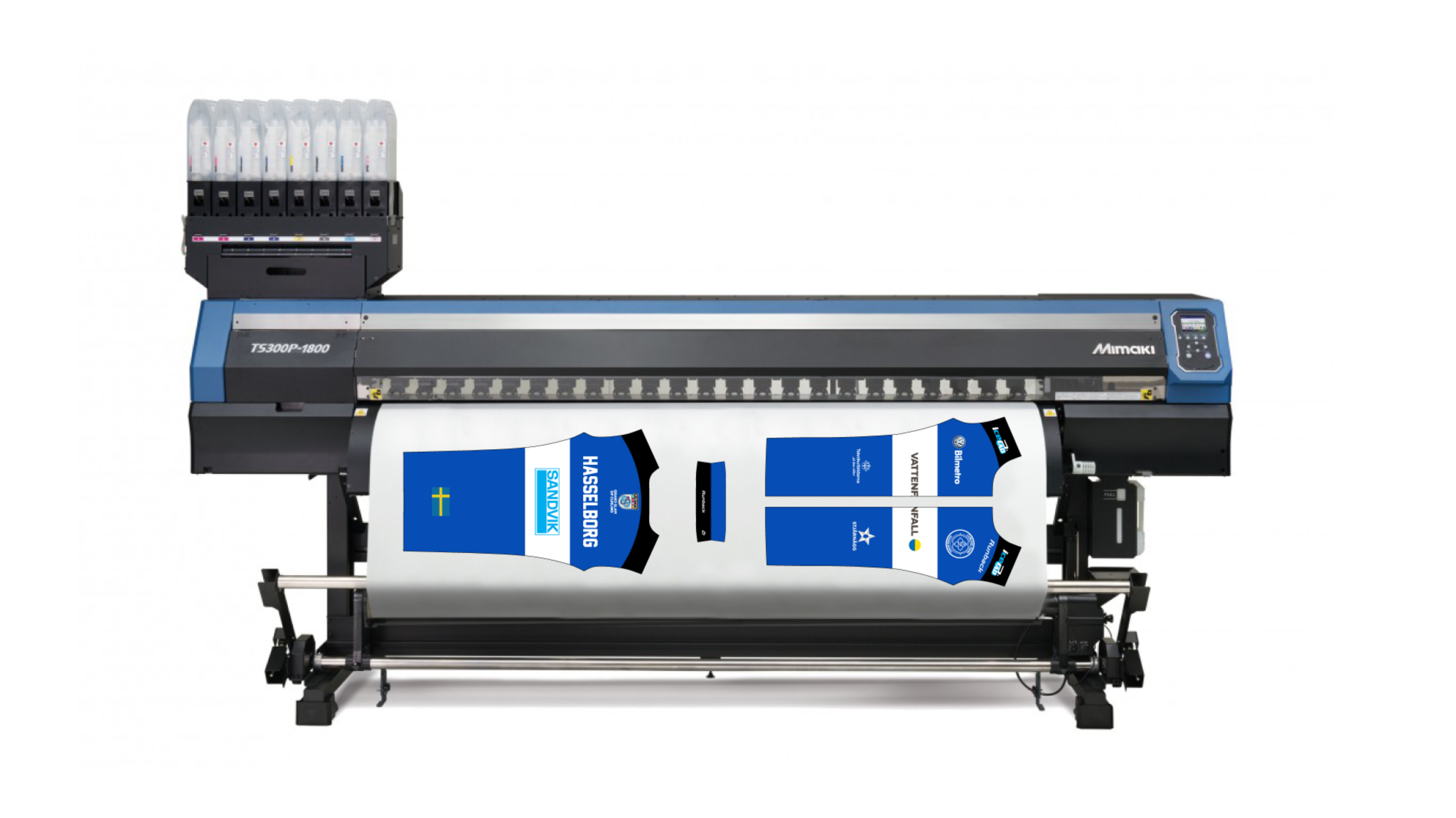 Sublimation vs Screen Printing or Embroidery
MAINTAINS PERFORMANCE SPECS
Silk screening typically uses plasticized inks which clogs the weave of the fabric.  This clogging of fibres tends to hinder performance.  However, with sublimation attributes like moisture wicking and breathability are maintained even after full coverage dying.
THE SAME FEEL EVERYWHERE
Silk screened or embroidered areas will feel different than that actual fabric.  With sublimation you never have to worry about an annoying logo rubbing against your skin.  The fabric has the exact same feel before and after being sublimated.
NO PEELING, CRACKING, FADING, OR LOOSE THREADS
The images produced by sublimation are permanent and will not peel, crack, fade, or lose threads.  There is no special care required for machine washing and drying garments with sublimated images.
WIDE RANGE OF COLOUR
Sublimation produces a very wide and brilliant range of colours compared to process screen printing.  With the use of RGB colour codes it is very easy to find and match the colours you are looking for.
COST EFFECTIVE
With screen printing and embroidery it is common practice to be charged a fee for each logo, graphic, name, or number placement.  For sublimation a setup fee is charged that covers anything placed on the garment.  This means the cost of embellishment stays the same whether ordering a quantity of 1 or 100.